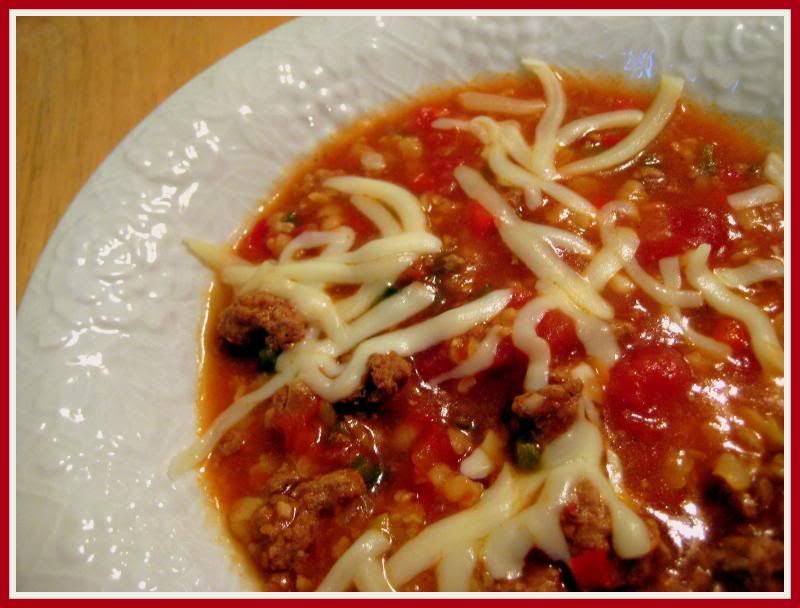 (originally posted on WGLR.com on 3-18-13)
Hard to believe this is my last Crock of the Week for the season (You'll still get one next week, BUT it will be the winning recipe from "The Crock of the Week Crock Pot Giveaway!").
So, remember, I told you at the New Year that you would be getting some healthier crock pot recipes because the Jacobs' household was making an effort to get healthy? I am happy to say we have stuck to the resolution, haha! This soup is one I have made a few times for us in the last few months. It is delicious AND healthy, and works great for The Husband and I to take to work for lunches. Make a double batch, and you'll have lunch at work for a week for you and another person.
So now, let's talk ground turkey. Some love it, some hate it. It is a healthier option than ground beef, BUT I have to say I am not a fan of a regular old boring turkey burger. However, I am a HUGE fan of it in combination recipes. It works awesome for Mexican dishes like tacos, and also in Italian dishes like lasagna. So, if you aren't usually a fan of ground turkey, give it a chance in this recipe. You won't be disappointed. Don't let the recipe name scare you away! This tastes like stuffed peppers in a soup, it really does! And a 1 cup serving is only 140 calories!!! For real!
GROUND TURKEY BELL PEPPER STEW
1.5 lbs lean ground turkey
1 onion, diced
salt & pepper
paprika
1 tsp minced garlic
30 oz canned diced tomatoes (you can use no-salt if you'd like)
32 oz chicken or turkey broth (I use low-sodium)
Two bell peppers, diced (you can use green, red or yellow. I use one green and one red)
4 oz uncooked brown rice
curry
Brown the turkey in a skillet with the onion, garlic, some dashes of salt & pepper and paprika. transfer mixture to the crock pot and add all the remaining ingredients. You can throw in some more salt & pepper and curry to taste if you would like once everything is mixed together. Cook on low for 8 hours or high for 4.5 hours. Serve with some shredded mozzarella cheese if you would like.